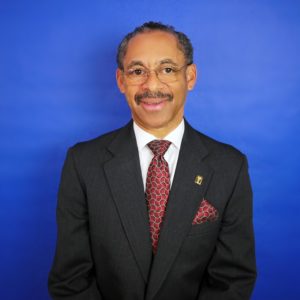 Miller – Lawrence Board Member Oliver T. Brooks M.D. sworn in as National Medical Association's 2019–2020 President 
Dr. Brooks received his undergraduate degree in biology from Morehouse College, graduating in three years, where he received the Frederick E. Mapp Award for excellence in biology. He received his medical degree from Howard University College of Medicine, where he was a summer instructor in biochemistry. He completed a residency in pediatrics at Children's Hospital-Oakland, where he practiced for 4 years before accepting a position at Watts Healthcare Corporation. Read More
News
Miller-Lawrence Medical & Dental Society has awarded over $250,000 in scholarships.
Please submit your application:
or P.O. Box 19006
Long Beach, CA 90807-9006
Contact: (562) 682-2098
THE MILLER-LAWRENCE MEDICAL AND DENTAL ASSOCIATION IS PROUD TO BE AFFILIATED WITH:

The NMA promotes the collective interests of physicians and patients of African descent. We carry out this mission by serving as the collective voice of physicians of African descent and a leading force for parity in medicine, elimination of health disparities and promotion of optimal health.
Golden State Medical Association

The National Dental Association promotes oral health equity among people of color by harnessing the collective power of its members, advocating for the needs of and mentoring dental students of color, and raising the profile of the profession in our communities.
Our Valued Corporate Sponsors
Dr. Clifford A. Hancock
|

Dana Grant-Knoll 

| 

Dr. James & Mrs. Bettye Saunders 

| 

Dr. Maxine Anderson 

| 

Dr. Nnennaya Omerigbo 

| 

Dr. and Mrs. Billips

| 

Dr. Durousseau

| 

Dr. Gwen Allen

| 

Dr. Richard and Karen Baker

| 

 Ejike Onyeador-Health Foundation

| 

 Ewart Brown

| 

 Ezra Davidson

| 

 Fombe Ndiforchu

| 

Grimes Harold  & Vivienne Grant Peart

| 

Hawthorne Primary Medical Clinic

| 

Intergrated Health. Inc

| 

James Bayer

| 

Joseph Rudison

| 

 Dr. Lemmon McMillan and Nonsurgical Medical

| 

Dr. Lemmon McMillan & Hawthorne Primary Care Medical Clinic 

| 

Lorna McFarland

| 

Lyn Fulmer

| 

 Karol Bowens

| 

Krystal M. Neely, M.D.

| 

Dr. Matthew & Mrs.Roberta Jenkins

| 

Michael Gadsby

| 

Miller-Lawrence Board

| 

Mr & Mrs Charles & Ira Griner

| 

McMillan Tables

| 

Navelle Jones-DeGruy

| 

Non Surgical Medical Clinic

| 

Oliver T. Brooks, M.D.

| 

Otto Stallworth MD

| 

Roy Bell

| 

Silas Thomas

| 

Sam Keith

| 

Sandra Bankhead

| 

Toni Chavis-Johnson, M.D.

| 

Senator Isadore Hall, III, Ph.D 

| 

Desmond E.Thompson 

| 

Eugene Hardin, D.D., F.A.C.E.P